About the Clinic
PeritusClinic is a long term investment within advanced cancer treatment and offers an added resource and serves as a complement to the public healthcare system within diagnostics and treatment, as well as research and education.
In cases where the regions cannot fulfill the guaranteed waiting time for public healthcare, patients can be referred to the Peritus Clinic if the region has an agreement with us. Patients can also pay out of pocket or make use of private health insurance. The ambition is to offer treatment without wait. Should a queue arise, a prioritization decision will always be based on medical assessment.'
Excellence without wait
The work with medical methodology and technology, organization and work processes is led by senior consultant urology and associate professor urology Göran Ahlgren and CEO Åsa Dahm. A specialist group of staff is tied to the clinic.
PeritusClinic's advanced equipment enables the time between diagnosis and treatment to be shortened, which reduces risks, worries, suffering and costs.
Always at the forefront
An important area is continuous education for nurses and doctors. PeritusClinic has an ongoing program for competence development.
Long-term investments enabling the establishment
PeritusClinic has been made possible by a group of investors: The Andersson family, Mellby Gård; Mats Paulsson, PEAB; and Göran Ennerfelt and Antonia Ax:son Johnson, all with a committed and long-term perspective on the establishment.
Initiator
Peritus Clinic is the result of a long-standing dream and vision. The background to our focus and the choice to work with prostate cancer patients is that Per-Anders Abrahamsson, professor emeritus, urologist and initiator of the Peritus Clinic, for a long time has had a dream of starting a complement to public healthcare that can help relieve and support the public healthcare system in diagnosing and treating urology patients.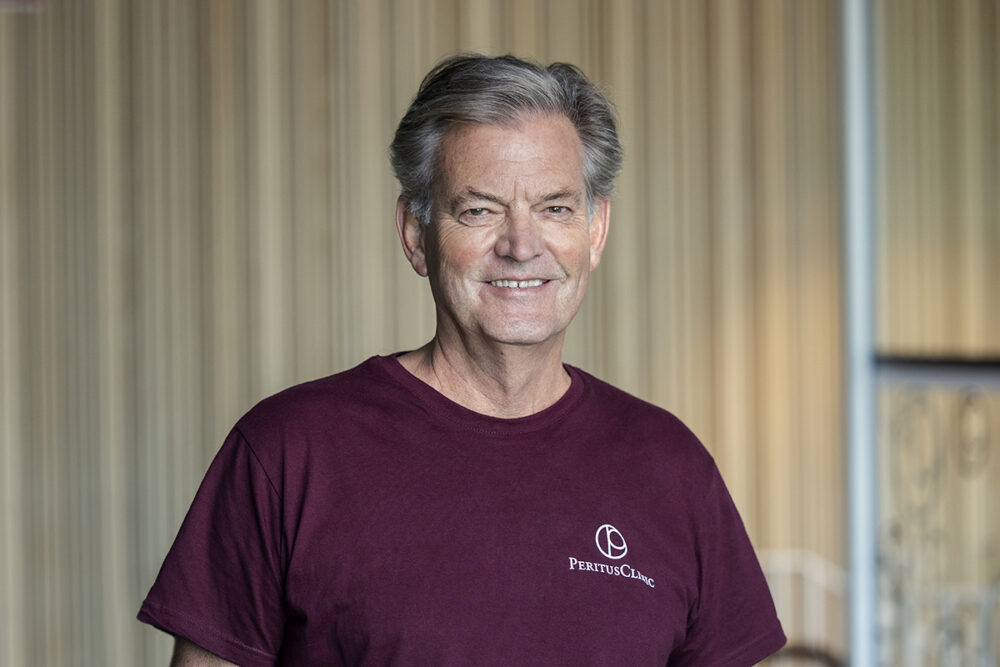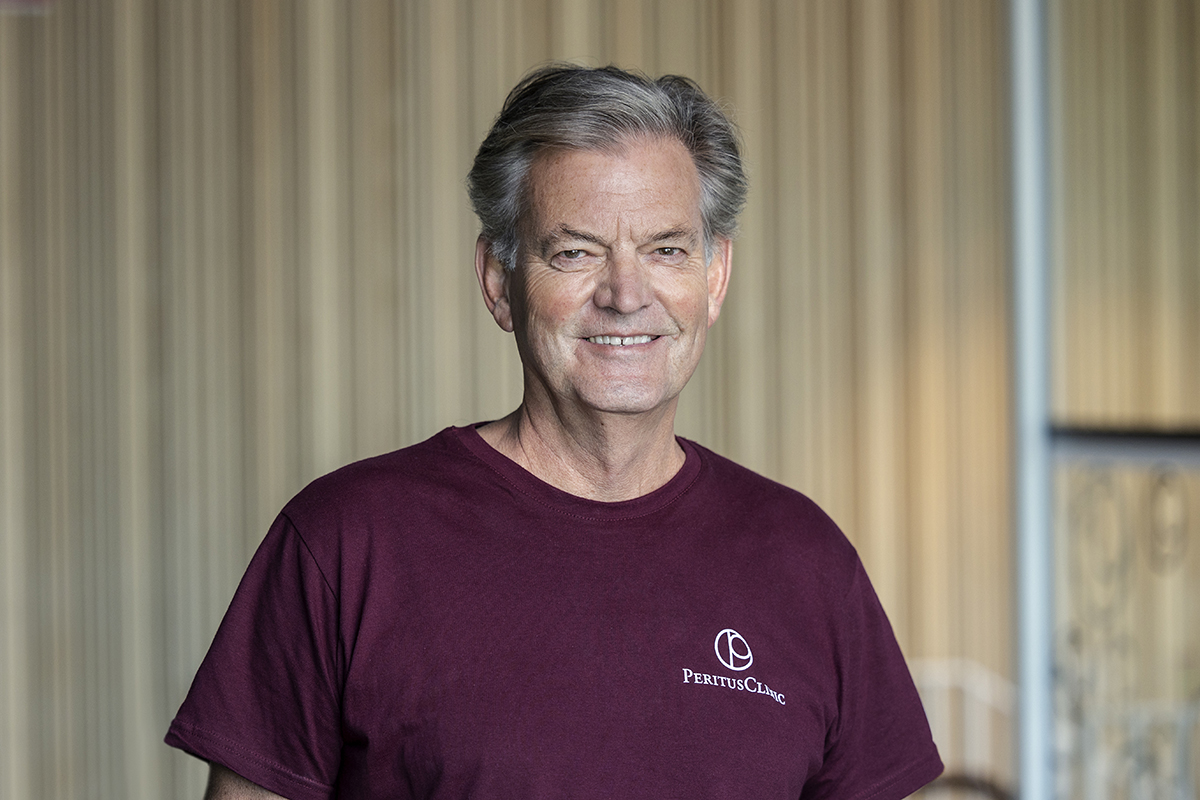 Per-Anders Abrahamsson currently holds the position as Senior Medical Advisor at the hospital and is a board member of Peritus Clinic.
Vision and Goal
Our ambition is to establish a clinic at the forefront with regards to specialized staff with cutting-edge expertise, training, and research in line with the expectedly rapid medical development.
Our goal is to:
create a well-functioning hospital by having well-trained, experienced staff with cutting-edge expertise.
have short lead times from diagnosis to treatment and follow-up.
have diagnostics and treatment with equipment and competence of the highest quality at the forefront.
have significant flexibility adapted to healthcare needs with activities around the clock five days a week.
have research and education as an important part of the activities.
receive patients according to individual agreements, healthcare guarantee, patients with health insurance and those who themselves want to pay for their medical examination and treatment. Everyone must be offered treatment and healthcare of the highest quality with priority according to medical needs.
primarily prioritize urological diseases with a special focus on prostate cancer.
in the long run be able to handle other diagnostic groups outside the world of urology.
Peritusklinikens ledord är: Vård efter medicinska behov och vård utan väntan.
Research
The ambitious investment in a fully equipped clinic with diagnostics and treatment options at the forefront enables the conduct of clinical research.
To develop better diagnosis and treatment of cancer, the clinic will strive for collaborations with leading research groups within and outside the Medicon Village research center.
The location of the clinic at the heart of Medicon Village is a strategic choice and there are already plans for collaborations and research projects in partnership with research groups in the area.
The Peritus Clinic has the ambition to participate in randomized phase II and III studies of new drugs for both cancer and non-cancer-related diseases.